Australian Vaping Laws are changing from 1 October 2021. A prescription from a registered Australian doctor will be mandatory under the Australian Government Scheme in order for the Kiwicig Team to be able to dispatch your vape order.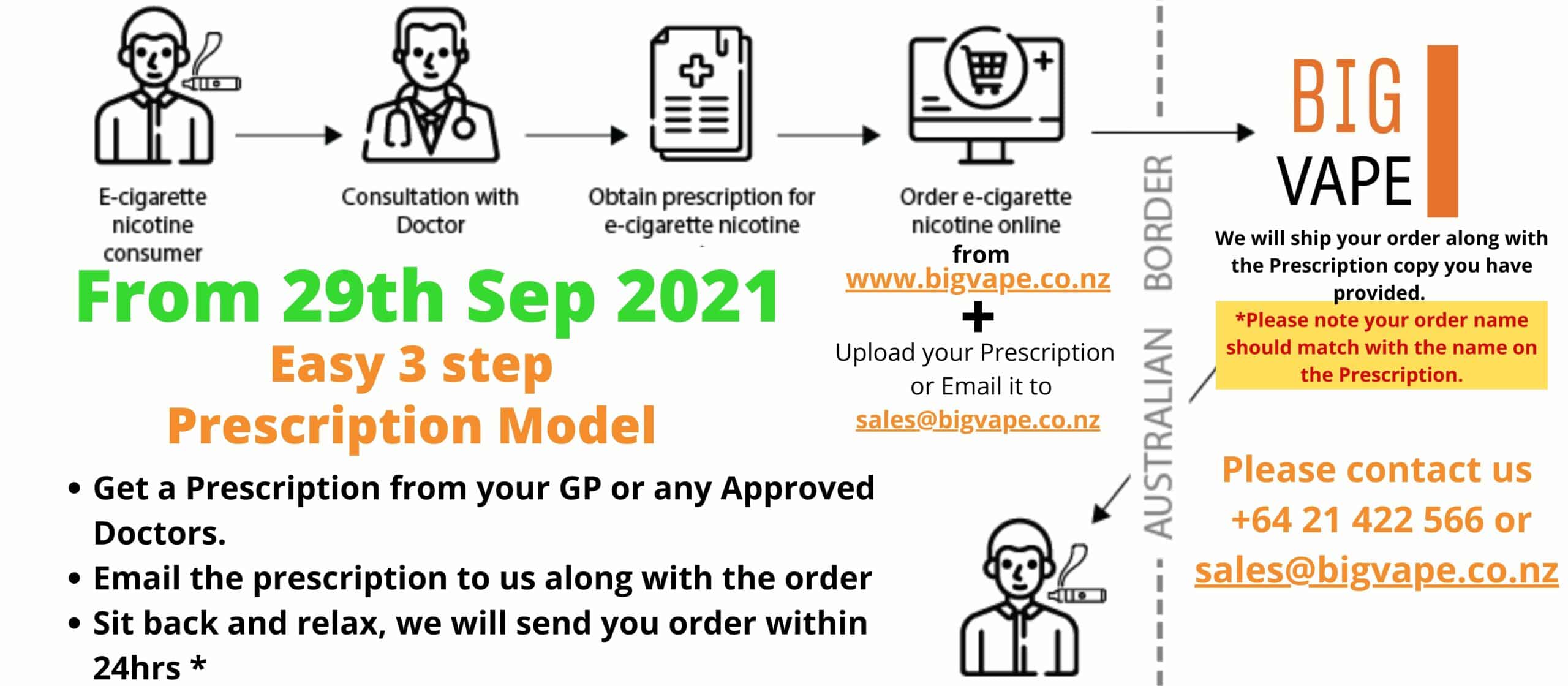 1. Prescription 
    Eligibility:
You're a current ex-smoker 

You are 18+ years of age

You want to stop smoking and quitting cold turkey and using other nicotine

replacement therapy hasn't worked.
To obtain a prescription there are two pathways that are accessible:
Consultation with Doctor: Visit your local GP or if your local GP is not prescribing nicotine products visit  Anthra Doctors for online or face-to-face consultations with Australian doctors who are available to assess you with your suitability for vaping.
Apply for Prescription online: Prescriptions can be simply obtained by QuitClinic and are usually processed within 24 hours. It will take approximately 10 mins to fill out the form and answer questions about your smoking history. QuitClinic charges $85.00 AUD for 12 months prescription.
2. Place your order online 
Once you have received your prescription, it is required that you send a copy of your prescription to sales@bigvape.co.nz.

 We will keep your prescription on file and you won't need to do this step again until your prescription has expired.

You may now proceed to order from Kiwicig (www.bigvape.co.nz) as per usual.
Note: Please place your order in the same name used in your prescription to avoid issues. 
3. Order Complete 
You will receive your shipping confirmation from Kiwicig once your order has been completed. We will ship your order along with the copy of your prescription provided for custom clearance. 
Please note: 
You can order a maximum of 3 months of supply at a time. 
You can get a prescription 15 times in a (Year)12 month period.