Big vape helping you to choose the right Pod vape device with a variety of options at hand. Well look no further, here at BigVape we have made it easier for our customers to narrow down their search and have chosen the Best Pod Vapes that are currently hot on the market!
Overall product ratings are from vaping experts at Vaping360. Now, let's get down to the nitty and gritty of why these pod devices are the best yet!
Uwell Caliburn G 9.7/10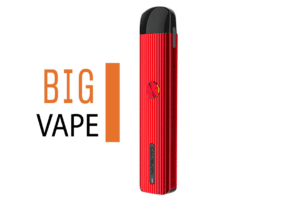 Specifications:
Battery Capacity: 690 mAh
Maximum Wattage: 18 W
Coil Resistance: 1.0 ohm
E-liquid Capacity: 2 ML
5 Click Locking System 
Top Fill Method 
Dual Airflow System 
LED battery indicator light
Uwell has shifted away from its infamous pod replacement system to now, a new and improved Caliburn G's AIO system, making it more cost-effective with only coils needing to be replaced. 
It is the top-ranked pod device internationally for its simplicity, flavour and battery life. Let's take a deeper look into how easy it really is to use. 
Caliburn G's is a simple-to-use device, especially for new vapers. No extra buttons or screens to get confused with. It is controlled all with a single button. You can either use the firing button for a manual draw, the firing button heats the liquid even more and creates bigger vapour OR you can vape directly from the mouthpiece for an auto-draw.
There's also simplicity in its air adjustment, the G pods can alter the MTL draw you experience. Depending on which way you insert your pod, you can either enjoy a tight or loose MTL. Caliburn G will definitely cover all your MTL needs! 
The experience from vape users have only been positive and many are still raving on about how unbeatable the Caliburn G is, Bigvape offers the CaliburnG for only $39.95  try one today. 
SMOK NORD 4  9.6/10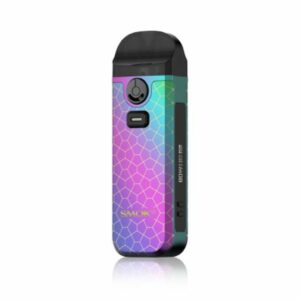 Specifications:
2000mAh battery capacity 
5-W-80W output 
4.5ml pods
2 pods in a kit (0.6ohm and 0.4ohm coils)
Airflow wheel adjustment 
OLED display 
Type C Charging
Nord 4 houses a whopping 2000mAh battery with a wattage power of 5-80W which is huge for a pod device. The battery performance is amazing and depending on the wattage power used it can last the whole day. 
A small tiny feature I know you will come to appreciate about the Nord 4 is the OLED display. It will display the battery percentage and on charge will also let you know how long it will take to charge until it is full. 
If you are really impatient and need to take a hit, Nord 4 has made it possible to vape whilst on charge too! 
Nord 4, will undoubtedly give you the best of both worlds! Unlike most pod devices, which are mostly MTL focused, Nord 4 comes equipped with 2 pods in their kit, an RPM (0.6ohm coil) pod for MTL and RPM2 (0.4ohm) pod for DTL. This is a game-changer for those wanting to experience both MTL and DTL draw in one device.
RPM pod is best with freebase nicotine e-liquids but lower strength nic-salt liquids (10-20mg) can also be used but only at a lower wattage. RPM2 pod should exclusively be used for freebase nicotine e liquids. Both RPM and RPM2 pods can hold up to 4.5ml of e-liquid. 
To complete the Nord 4, we can't go without talking about the airflow adjustment. The wheel lets you customise the draw and airflow to your preference. What more can we ask for? An excellent pod device and only pod device to truly make it happen for both MTL and DTL draw to happen all in one pod device. 
BigVape offers the Smok Nord4 for only $45.95 which cheapest vape in the market.
Vaporesso Xros 9/10 
Caliburn G has been ranking the top of every vape expert's list and many use Caliburn G as the prime example of how a pod device should vape. Vapresso Xros is edging very closely to Caliburn, and many now call it the 'Caliburn killer', let's take a look at why.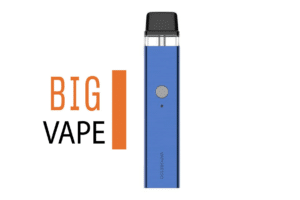 The Vaporesso Xros has many new features that will get you excited. 
Dual firing mechanisms
Cartridge capacity 2ml
Airflow options
Variable 11-16 wattage
12 & 0.8 oHm Mesh Pods
Top Fill system 
Child-Resistant cartridge (CRC)
The Xros has a large built-in battery of 800 mAh. It features an auto and manual battery activation, meaning, Xros customises your vaping experience to fit you. You now have the option to choose to activate the flavours through a button-draw or auto-draw, you can place your mouth on the mouthpiece and the sensors will activate it for you.
Xros also comes equipped with an adjustable airflow toggle and it allows you to customise the draw.  Numerous vape experts agree that this definitely helps set it apart from another pen-style pod system.
Another reason for this highly ranked device in the market is XRos is the first vape device on the market to come in an optional child-resistant cartridge (CRC) version. 
From Mesh pods, dual firing mechanism, huge 800mAh battery capacity to adjustable airflow toggle, Vapresso's Xros definitely deserves its high ranking in the best pod devices for 2021.
BigVape offers the Vaporesso Xros for only $39.95 best starter kit at a great price. For more vape deals